Start Date : 06/10/2023 12:30 am
End Date : 06/10/2023 2:00 pm
Sam Altman, the CEO of OpenAI, famously said that the "development of superhuman machine intelligence is probably the greatest threat to the continued existence of humanity". Elon Musk and other tech leading lights echoed this view earlier this year. A few weeks ago another group of 300 tech leaders explicitly rejected that pessimism and stressed the positive uses of AI in all kinds of important areas including health, agriculture, industry and education.
Both groups, however, stress the need for careful regulation to make sure that AI is developed to support the overall welfare of society and be aligned with our core values. But what does that mean? Can it be done? What about bad actors? Even if the existential threat is overblown, will AI nevertheless cause mass unemployment, create ever greater social inequality, destroy social trust and security and other bad things?
The UK Values Alliance is hosting a workshop to explore this important and challenging subject which will grapple with these and other crucial questions. Two experts will present their different views on the issues involved and initiate an interactive discussion as we try to tease out some answers.
The session will start with observations on the topic by our two distinguished guest speakers Dr Mhairi Aitken, Ethics Fellow in the Public Policy Programme at The Alan Turing Institute and a frequent contributor to media discussions on AI and data, including TV, radio and print, and Dr Paquita de Zulueta, former President at Royal Society of Medicine, lecturer on clinical ethics at Imperial College London and writer and adviser on clinical ethics. We will then draw on what we have heard from Dr Aitken and Dr de Zulueta and our own thoughts to join in with a collaborative online design thinking session on the topic facilitated by Cilia Kanellopoulos, Digital Engagement and Innovation Lab lead, Mazars.
We will come together again for a final discussion on what we have learned about the intersection of Values and AI, what concerns we have, and how we might be able to address those concerns.
Please register here for this free event.
SPEAKERS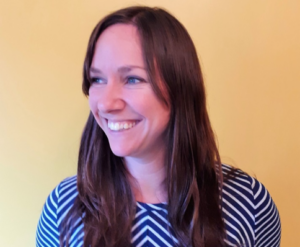 Dr Mhairi Aitken is an Ethics Fellow in the Public Policy Programme at The Alan Turing Institute, a Visiting Senior Lecturer at the Digital Environment Research Institute, Queen Mary University of London and an Honorary Senior Fellow at Australian Centre for Health Engagement, Evidence and Values (ACHEEV) at the University of Wollongong, Australia. She is a Sociologist whose research examines social and ethical dimensions of digital innovation. Mhairi has a particular interest in the role of public engagement in informing ethical data practices. She is a frequent contributor to media discussions on AI and data, including on TV, radio and in print. and was included in the 2023 international list of "100 Brilliant Women in AI Ethics".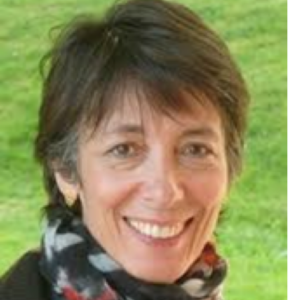 Dr Paquita de Zulueta worked for 38 years until 2021 as a GP and has a special interest in mental health, migrant health, compassionate leadership in healthcare, clinical ethics and professional wellbeing and development. She was President at Royal Society of Medicine, is honorary senior clinical lecturer and Schwartz Round facilitator at Imperial College London, a member of Royal Society of General Practitioners ethics committee and trustee of Institute of Medical Ethics. She is also a CBT therapist, qualified coach and mentor, and was selected for the Point of Care Foundation Shining Star Award in 2021. She has written articles and book chapters on clinical ethics and compassion in healthcare and is Chair of the Human Values in Healthcare Forum.