Title:             Values Bring Us Together Conference
Date/time:  14th June  12.00 to 15.00 BST
Location:     Online
In this free lunchtime event we will be exploring practical ways in which values can bring us together. We know that values can remind us of our common humanity and bring communities together, but making this happen 'on the ground' is more of a challenge.
Our speakers will talk about their values-based approaches to bringing communities together in very different environments, and the sometimes severe obstacles that they have overcome in doing so.
The format of this online event offers the best of in-person and online events. You will be able to engage with other attendees and also put questions to the speakers individually and collectively.
Heidi Bentley is Co-Founder and Director of The Congo Tree, a youth developent charity operating in the Democratic Republic of Congo (DRC) which equips young people with transferable life and leadership skills, supports them with mentoring and encourages them to get involved in their community. DRC has long been associated with its ongoing conflict and acute poverty, as armed groups fight over the wealth of natural resources found in Congolese soil. In a context that has arguably become dependent on aid and humanitarian support, has a reported 30,000 young people in armed groups, and still has the highest rates of rape and sexual violence against women in the world. Equipping the next generation to offer hope, change the story and bring their communities out of poverty is a necessity. The Congo Tree aims to inspire, equip and support those young leaders in DRC to be part of the story.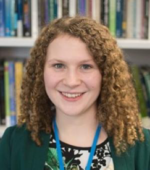 Rebecca Park is a Psychology Research Fellow at the University of Oxford working at the Oxford Character Project on their 3-year "Virtues and Vocations" project funded by the John Templeton Foundation, which explores the values and purpose that are central to good leadership and designs and delivers leadership development programmes. Rebecca has a PhD in Positive Psychology from the University of Lincoln titled: "Mindfulness-Based Strengths Practice: A 'toolbox' for self-efficacy in higher education", which was preceded by an BSc in Psychology and MSc in Psychological Research Methods from the University of Lincoln.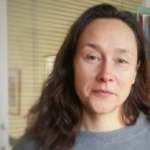 Janet Thorne is the CEO of Reach Volunteering, a national charity which connects people who are willing to donate their expertise with those charities that need it. Last year, charities recruited over 3,500 trustees and volunteers through Reach's service. Janet became CEO of Reach in 2012. She has worked in the public, private and voluntary sectors, in roles ranging from Finance Director to Youth and Community worker. Janet believes in the power of collective action, in peoples' care and concern for others, and that we all have a part to play in creating a sustainable and just world.
Jamie Davis will give us an on-the-ground view of the experience of volunteering. He is on the On Purpose Associate Programme, a leadership programme that develops people so they can drive change through their careers. He is currently at his second work placement in the Department for Culture, Media and Sport's Tackling Loneliness team, helping to drive the national conversation on loneliness and influence policy making and delivery by organisations across society. His first placement was at The Social Investment Consultancy and worked on diversity, equity and inclusion projects. Prior to On Purpose, Jamie worked as a relationship fundraiser in the charity sector. He has volunteered for a variety of charities and was most recently a member of Beyond Equality's volunteer advisory group.
Please register here for this free event: Values Bring Us Together Conference Tickets, Wed 14 Jun 2023 at 12:00 | Eventbrite