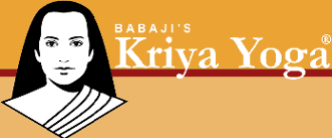 The role of Values on living our Life Purpose
'When our purpose is served, the universe will change our form to something else, so that we may serve another purpose…
Death enables us to change form, so we can move on from one completed purpose to another purpose. So it continues in a never-ending cycle,..
The point is not that we are on this path to get somewhere. The purpose is not the destination but the journey…
Those who can understand this simple truth can experience true happiness.'
Above are extracts from Amish Tripathi's Trilogy "The Oath of the Vayuputras".
How can we benefit from these insights?
If 'Purpose' is our "raison d'etre" – the "True North" of our existence
and
if 'Values' is the compass / radar which help navigate us along the journey that is uniquely the best path for living your purpose,
It is folly for you to imitate someone else's purpose or values – because it just will not bear fruit.
How can we realise our core purpose and values.
To access that highest level of consciousness with pure potential, possibility and power requires befriending and then going beyond the mind and ego.
That's the gift of Yoga. Yoga is the Union of Mind, Body & Spirit – it enables You to meet your True Self. The more we practise the more we begin to experience the wellbeing and alchemy of authentic existence.
Through Yoga, we can experience:
health and fitness,
physical and psychological and emotional well-being,
realising your personal potential ,
living life consciously,
connection with people, events and life generally.
which:
de-stresses and detoxes the mind and body,
heals habits and traumas,
maintains mental and physical health ,
slows  the ageing process.
When we can transform for good, there is possibility of making this world a better place.
If you are committed to self development and leadership and potential personal mastery, I invite you to join me for the Babaji's Kriya Yoga Initiation – in this intensive 2.5 day weekend workshop you will be guided by Satyananda, in the subtle yet powerful art of conscious creation of life, using techniques practised by Mahavtar Kriya Babaji and the spiritual masters.
These include:
–  6 breathing techniques
–  7 meditation techniques
–  18 yoga asanas
–  mantras
which will increase your self awareness, consciousness, personal power and potential, and give you the tools to experience yourself as the source and creator of your existence.
Here is the link for the Flyer –
http://www.babajiskriyayoga.net/english/pdfs/events/BKY-Satyananda-London-2017-flyer.pdf
and the Leaflet –
http://www.babajiskriyayoga.net/english/pdfs/events/BKY-Satyananda-London-2017-leaflet.pdf
For full workshop details and online registration, go to eventbrite-babajis-kriya-yoga-london-workshop-13-15-Oct-2017
****************************************************