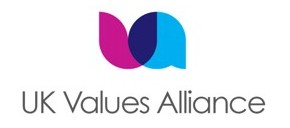 Dear Parliamentary Candidate,
UK GENERAL ELECTION 2015 – A FOCUS ON VALUES
In recent months, politicians from various parties have been talking about the importance of values – wanting to uphold 'British' values, wishing to represent the values of the people and so on.  From the news, values are at the cornerstone of a range of key political issues including immigration, health, law & order and education.
This is music to our ears because the UK Values Alliance is a collaborative group whose  purpose is to build a better UK society by helping individuals and organisations become more aware of and live their values.
Research shows that people trust people who are true to their values and whose actions align with these values.  We are inviting you and other parliamentary candidates in the forthcoming General Election to answer the 3 key questions below so we understand your priority values.
We stress that this is a non-partisan enquiry. However, we do intend to share general findings before 7 May 2015 through various media and social media channels.  The results will be shown by political party but will not identify individuals.  We will also share response rates and possibly present these as a regional breakdown.
We look forward to hearing from you by 20 April 2015.  Please email your response to info@ethicalvalue.com

The Key Questions
What are your five highest priority/core values as an individual standing to become  an MP?
1.
2.
3.
4.
5.
What are the five highest priority/core values for your political party?
1.
2.
3.
4.
5.
What are the five highest priority/core values you would like to see present in UK society?
1.
2.
3.
4.
5.

Name                                                       Political Party
………………………………………………………………………………………………………..
Thank you in anticipation of your co-operation.
Sincerely,
Deap Khambay (for the UK Values Alliance)
Website: https://valuesalliance.co.uk/
Twitter:  https://twitter.com/ValuesUK
Facebook: www.facebook.com/UkValuesAlliance?fref=ts
Linkedin: https://www.linkedin.com/groups/UK-Values-Alliance-8157715?gid=8157715&mostPopular=&trk=tyah&trkInfo=clickedVertical%3Agroup%2Cidx%3A2-1-2%2CtarId%3A1427976012322%2Ctas%3Auk+values