A reflective dialogue ahead of World Values Day jointly organised by UK Values Alliance and the Brahma Kumaris.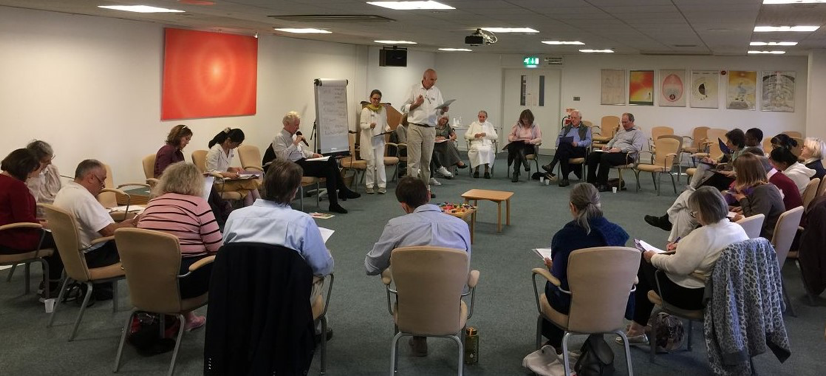 In the peaceful atmosphere of Global Co-operation House in London, the international headquarters of the Brahma Kumaris, some thirty or so of us from different sectors of society gathered on 10th October to spend the day reflecting on how our shared values form the ties that bind communities together, and to explore the power of values to transform not only ourselves but the communities in which we live and work.
The impact of this exploration was powerful and profound. As one of those attending remarked at the end: "I found it inspiring and nourishing to connect with others who are working to deliver positive change. Fascinating to find most people's best work is done spontaneously, requiring only courage, faith/trust and leading from the heart."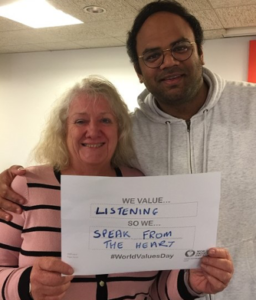 In the words of another attendee: "It was a wonderful day of reflection, inspiring us to focus on values important to us and think about how we can put them into action in our communities.  I was touched by the many stories shared and inspired by the activities throughout the day.  A delightful group of people coming together to create a new community of action."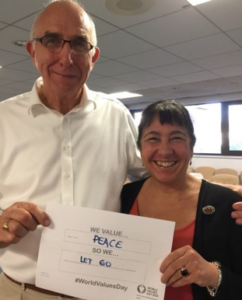 "I felt refreshed and reinvigorated," said a third attendee. "I was thrilled to be in such an atmosphere of joy and shared purpose. There is hope!"
Our thanks to the Brahma Kumaris for hosting this rewarding day in such a beautiful and caring way, and to all the participants who contributed to its success through their insights and their positive energy.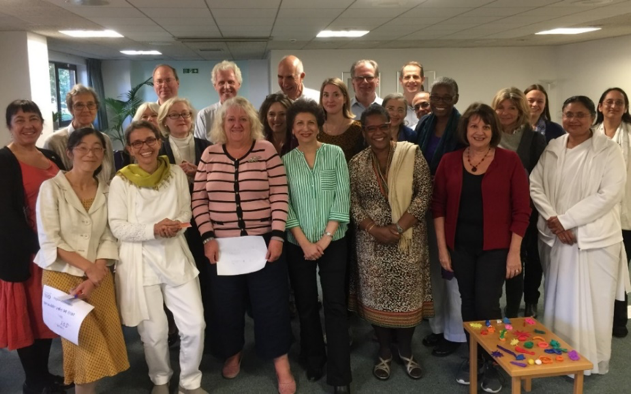 Charles Fowler, UK Values Alliance Steering Group