At our March meeting Jackie Le Fevre made a suggestion during the Open Space that we make what we do relevant and topical . So, we are launching a Focus on Values in the UK General Election campaign. Deap Khambay of the UK Values Alliance will be emailing parliamentary candidates about this with a request to complete 3 key values related questions. We will also be asking those connected with the UK Values Alliance to join in by sending emails to their local candidates. Social media will be an important part of this campaign. Details of the action we would like you to take will be emailed to you soon.
We would stress that this is a non-partisan enquiry. However we do intend to share what we learn in response to our questions as general findings, not highlighting individual responses but showing results by political party. We will also share response rates and possibly present these as a regional breakdown.
Following receipt of the action we would like you to take, please support us in this campaign and let's find out the values that are driving our potential MPs to make the UK a better place to live.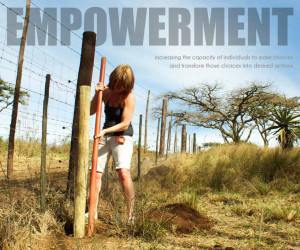 Being able to perform a task or create something or accomplish something which is normally out of your comfort zone is empowering and fulfilling. Empower people by giving them skills, resources, authority, opportunity and motivation which will contribute to their competence and satisfaction.

Photo © valuesart.com. Reinforcing values for life through motivational values art.
EMPOWERMENT
The Open Space format on 20.3.15 was well received by participants and, in line with the focus value for the meeting of empowerment, many reported feeling just that. This certainly showed in the creative ideas that were put forward with increasing energy and enthusiasm during the sessions. The summaries from leaders of the topics raised are likely to lay the foundation for an interesting follow-up session at the next quarterly meeting on 19.6.15.
The Wake Up To Values project team has just completed another successful pilot this time with five Housing Associations across England looking at the aims and challenges within the Housing Sector and how to address these from a values perspective. The final session of the pilot was attended by the Chief Executive of the Housing Diversity Network, Clifton Robinson, and the Assistant Director Communications and Campaigns at the National Housing Federation, Henry Gregg. Both are willing to help spread awareness of this work throughout the Sector. The project team has submitted an application to run a values workshop at the National Housing Federation's conference in September. We are keen to do another 2 pilots before looking at rolling this project out across the UK. Please contact us if you know of organisations possibly interested in being pilots. Want to ready more or watch the video? Click here.
Summer Webinar Series 2015

Over the summer we will be offering a series of webinars open to all – members and anyone in your networks too. We have a number of topics lined up already but we're still open to further offers from members to lead a 1 hour webinar as part of this series under the broad heading of 'Living our values: in organisational and personal life'. Look out for the schedule which will be published on the website soon. This series follows the theme of a current broadcast series with Richard Barrett titled 'Living a Values-Driven Life at Home and Work'. Contact Liz Murphy liz.murphy@omg.co.uk
Update on International Values Alliance
Exploration of a Global Values Alliance continues and a number of calls have taken place with interested people from all over the world: Australia, Canada, India, Europe. There is a strong consensus emerging and personal commitment to contribute which is very exciting. Next steps are to develop the approach and start up a website. The #ValuesRevolution is coming.
2-day Values Coach Training Course
offered by Lindsay West
16th and 30th April, ( 2 places available)
The course is for people using coaching skills, who want to learn a values-based coaching approach.
UK Values Alliance members get a 33% discount, so the price is £299 instead of £447. The link for that one is http://valuescoach.co.uk/training/
Free Webinar – Exploring Values
offered by Lindsay West
2pm on 23rd April
It will cover:
– why values are important in your life and career
– how to transform your life through understanding and living your core values
– the difference between values and behaviours
– what you can do differently to feel happier and more fulfilled everyday
Resilience in Values
Thank you to all our members who contributed to our first trial social media campaign. Over the last few weeks we have posted a number of articles on Resilience in Values and then followed up with LinkedIn posts and tweets. We have seen an increase in our Twitter, LinkedIn, Facebook and web activity.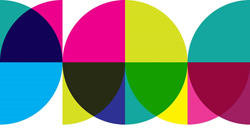 Annual membership fees make a vital contribution to the finances of the UK Values Alliance. Members will be asked if they wish to renew their membership as the anniversary of their last payment approaches. Such invitations will be sent to members over the months ahead beginning in May 2015.

UK Values Alliance
CLICK HERE TO BOOK FOR NEXT QUARTERLY MEETING – 19 June 2015 2am-5pm (Lunch from 12)